Professional Flooring Installation
HARDWOOD | LVP PLANK | VINYL | LAMINATE | CARPET | TILE

Our Red Oak flooring installation begins with our exceptional customer service. We will have you impressed from the beginning with our courteous installers that focus on respecting your time and your home. We understand that you have a busy life, that is why we work hard to complete every installation job in a timely manner. When our job is finished, we thoroughly clean up all our tools and any debris. Cooper Family Floors provides professional installation for both residential or commercial spaces, and we constantly exceed every expectation. Cooper Family Floors will install your floor with the highest quality professional standards, leaving just a top-quality result. Every Flooring Express installation is covered by a warranty of satisfaction. Additionally, we perform all installations keeping to the manufacturers' requirements so the important warranties and guarantees are valid.

Preparing for your flooring installation To have an smooth installation process, there are some preparations to do ahead of time. These may include:
Clearing furniture

Decorating items and appliances from the space receiving the new flooring

Appliances connected to natural or propane gas need a professional to disconnect and reconnect

Removing and disposing of old flooring

Checking the subfloor for irregularities and cleaning it

Removal of floor moldings, kick guards and wall bases if needed

Keep children and pets away from the work site and work vehicles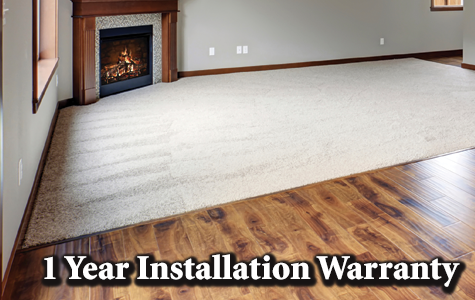 Laminate and Hardwood Flooring
Laminate Flooring
Laminate (floating wood tile) is a durable and hygienic low maintenance flooring that can be installed directly over existing floors without the use of glue or nails. Laminate is a multi-layer synthetic flooring that is fused together to make a tough and sturdy board. This realistic and low maintenance product offers many patterns of wood, stone, tile and concrete that is sure to amaze! This is a great cost effective alternative to hard wood and other more expensive flooring options.

Hardwood Flooring
There are many options of domestic and exotic woods to choose from that enhance the appearance of your home. Wood flooring is manufactured out of different varieties of lumber to achieve unique grains and colors. This is a natural option of flooring known for durability and the ability to be refinished over time. Because of the versatility and uniqueness of wood, there are several different techniques and cuts available to achieve the desired finished product.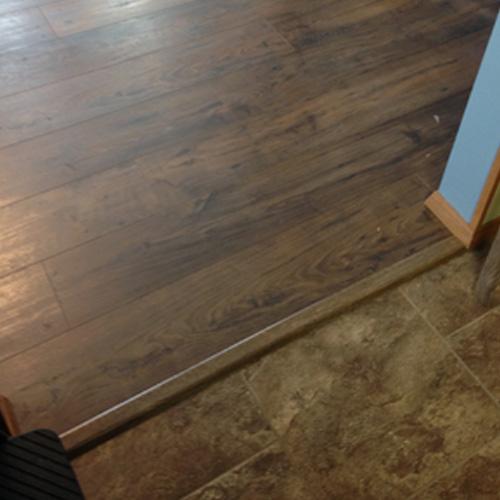 Carpet
Carpet is one the most common and versatile types of flooring because it offers more color, texture and quality options than any other flooring. Carpet is a textile floor covering that is made from various synthetic materials and fibers. Some of the benefits of carpet are insulation for sound and temperature, decoration and comfort. We will help you choose the ideal product for every room in the home.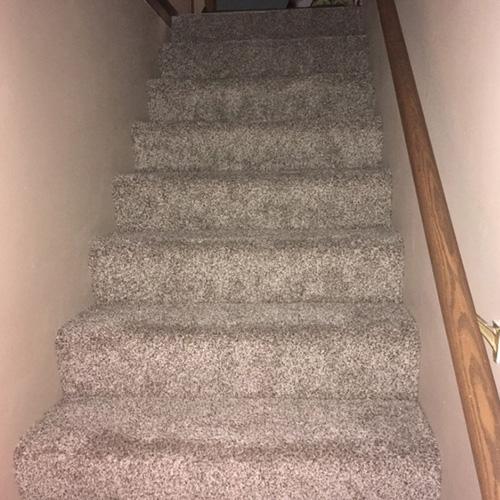 Vinyl & Vinyl Plank Flooring
Vinyl is a less expensive option of flooring, but still very durable and resilient. It has become quite popular in homes and businesses today because of the affordable cost, durability, hygienic, and variety of patterns and colors available. In addition, vinyl flooring is extremely easy to maintain and resists scuff, stain and scratches. We offer vinyl tile, rolls and planks to meet every size room's needs. There are many options to choose such as wood, tile and stone textured surfaces to look and feel like the real thing!